dear all:
I write a simple program to test accuracy of cuFFT
for each dimension N, I test L2-norm( x - ifft(fft(x)) )/L2-norm(x)
, x is chosen as basis vector, say x(j) = cos(2pikj/N) or sin(2pikj/N) for k = 0, 1,2,…,N-1
and pick up maximum error over all possible basis vectors.
experiment result is shown in figure 1
figure 1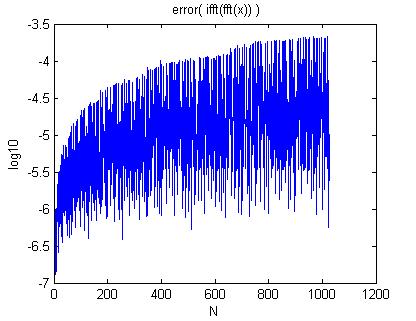 however http://www.fftw.org/accuracy/CoreDuo-3.0GHz-icc64 shows
evaluation of FFT in figure 2
figure 2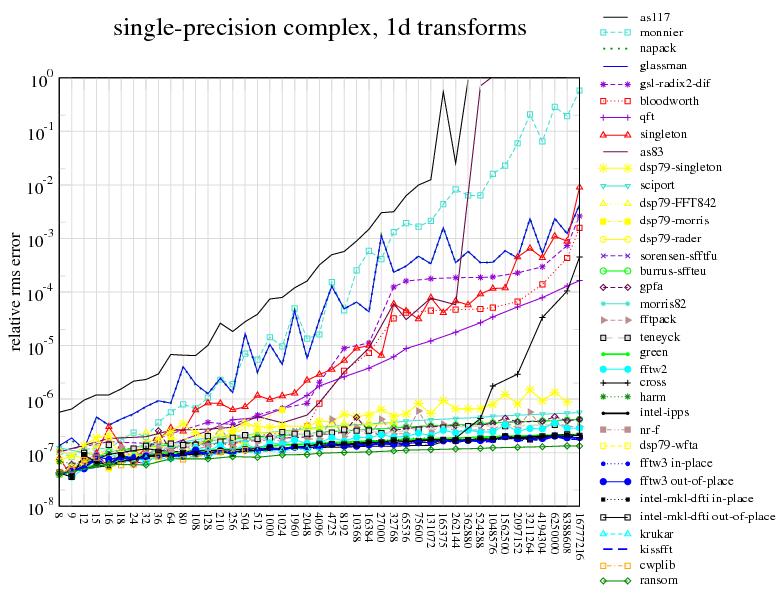 if one foucs on result of fftpack and fftw, then
it is clear that cuFFT has large variation on error distribution.
Does anyone know what happens ?