I am just starting to look into using CUDA graphs.
So far I have not seen text specifically on how a CUDA graph is traversed or on how to build a graph with dynamic traversal.
Looking at this graph: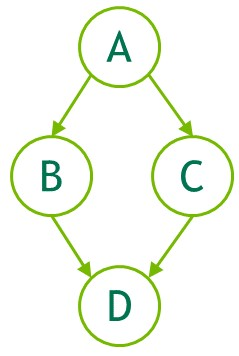 Kernel A does some work and, based on the results, I want the graph to execute Kernel B or Kernel C. In either case, there is a "finalize" kernel D.
One type of scenario - packet of data comes in (say 60MB every 200ms). My code does a dev-to-dev memcopy of the data into the graph's shared memory. I then kick-off the graph execution.
How do I build in that decision on A–>B or A–>C?
Thank you for any help.
Juan