Besides entering omniverse to rotate the model, is there any other adjustment method to import the model smoothly?
Hello @amatsu_wu! Have you tried clicking the reset button in the Transform section of the Property panel?
There is a demo video here: Character Creator — Omniverse Connect documentation
Watch Getting Started - Part 2 about 42 seconds in. Let me know if this helps!
Hi! Reason for this is here:
https://forums.developer.nvidia.com/t/cc-characters-are-imported-as-z-up/231681
Something that might help you to find a solution is here, from Reallusion´s Joanne:
"
Please see this video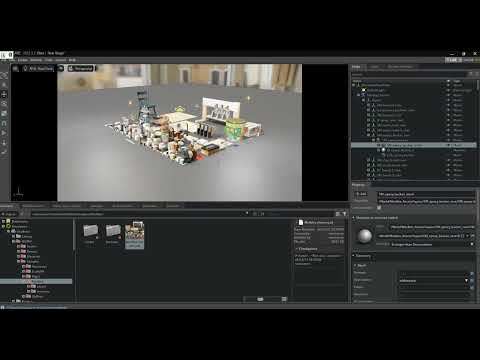 When i have a scene that is Y-up, I use Z-up empty scene as my working file, and then i drag this "Y-up" scene to Stage, you can see that this "Y-up" scene can be used correctly in Z-up working file.
Notice, this auto-convert ability can not work in dragging file to Layer, i am not sure this is Create's bug or original feature design.
Hope this info is helps you,
Joanne
"