Hi,
I am trying to setup my own Tx/Rx swap board for two Xavier boards communicating via PCIe.
I am not quite sure what SNN_PEXA_RP_A19, B30,A32, A33, A50, A82 these signals mean as shown below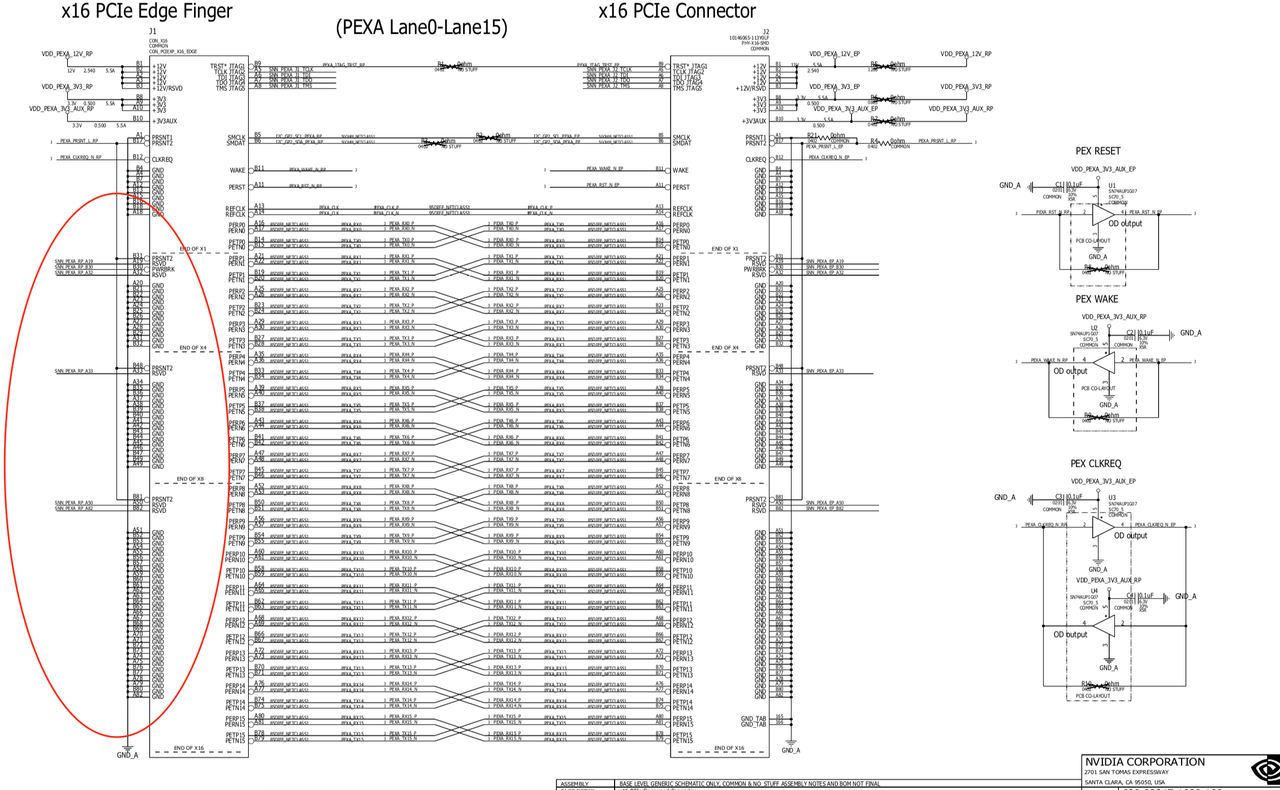 Zoomed in version: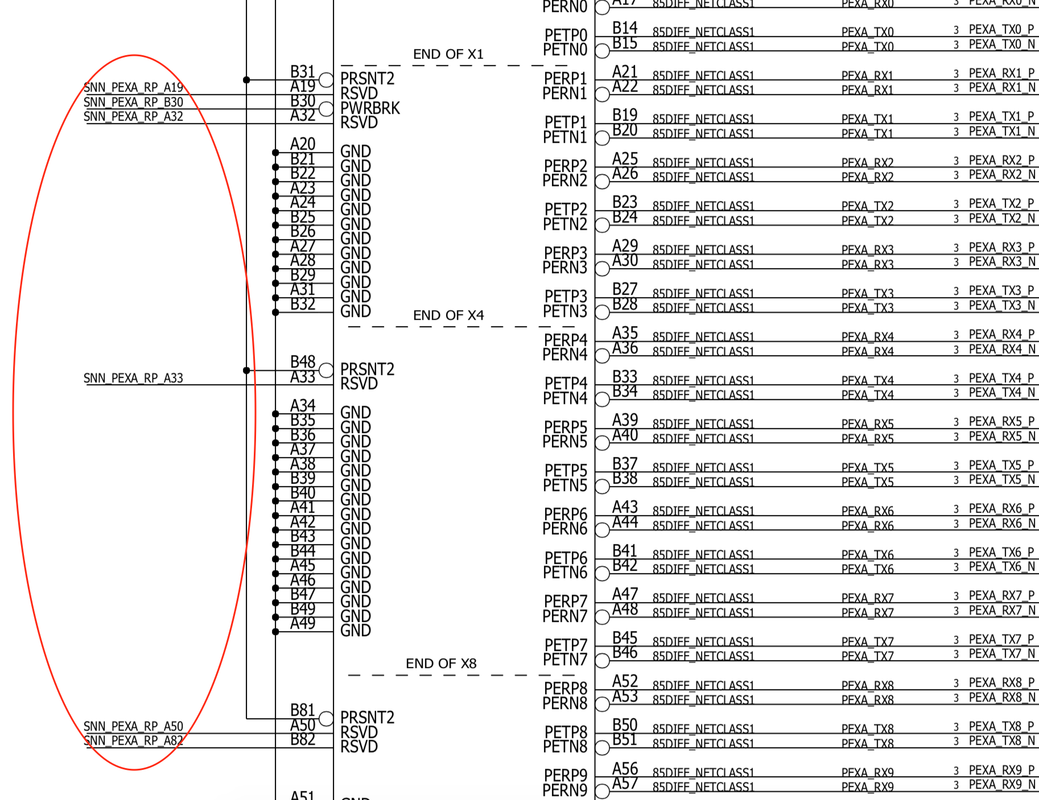 There are also similar signals on the right-side connector. I want to know where these pins should connect to.
Thanks!