Got this screen when I tried to boot unboxed Jetson Nano today: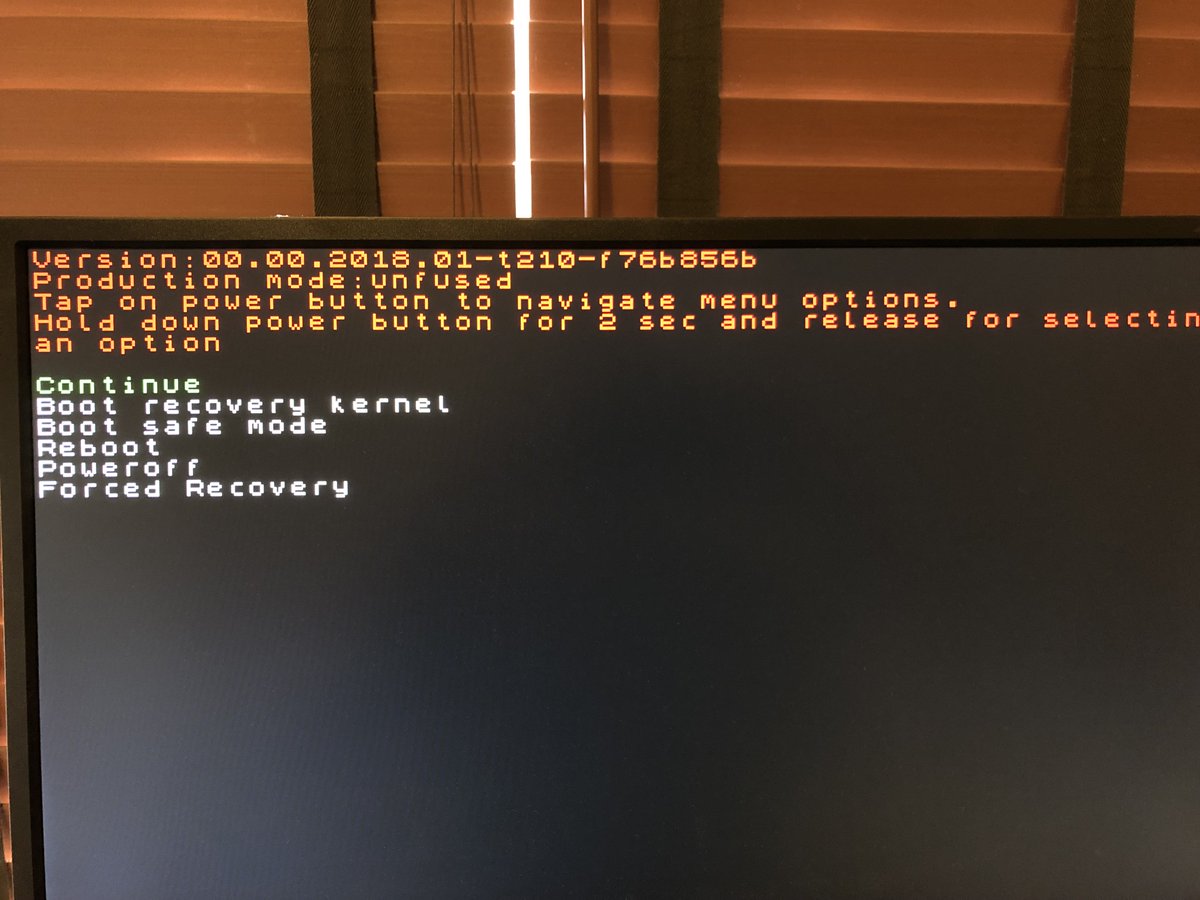 https://twitter.com/idcrook/status/1124475231924473857
I re-flashed the 64GB µSD card (this µSD was known to work fine in another Nano), and same results. I was able to navigate the menu by hooking up a switch to the 'power button' in the 2x4-pin header and tried the 'Boot recovery kernel', 'Boot safe mode' and 'Forced Recovery' options. None of them seemed to allow me to boot.
Can someone tell me what is up with my Jetson Nano?